Penalties for Theft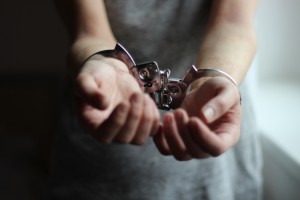 Theft is the illegal taking or obtaining of someone's property without their knowledge or permission or by use of force. Under Maryland law, MGA §7-102, theft can include shoplifting, obtaining goods under false pretenses, larceny, and the receiving of stolen goods or property. Depending on the crime itself, you may be charged with a misdemeanor or a felony and could face years in prison, fines, and restitution.
If the amount of goods stolen values less than $1,000, you will most likely be charged with a misdemeanor and could be penalized with at least 90 days in jail and a fine of up to $1,000. Goods stolen over the price of $1,000 will be charged as a felony crime and may result in a maximum of 15 years in prison along with fines at a hefty $25,000. Various crimes can hold different charges as well, including shoplifting, petty theft, or grand theft. Two crimes that are related to theft crimes but typically carry harsher penalties include burglary, such as breaking and entering, and robbery.
Contact a Cecil County Criminal Defense Lawyer
At our firm, we understand that this time in your life can be stressful and we aim to help you obtain the best available outcome for your case in a timely and efficient manner. Our team of dedicated legal professionals will help you obtain an aggressive defense for your case. At William F. Riddle, Attorney at Law, you can rest assured that your attorney will be preparing your case for trial from day one. We are experienced litigators who understand that it is important to help you fight for your future and freedom, and we will do just that. Never face the justice system alone! Contact our team today to speak with a Cecil County criminal defense attorney and to schedule a free case evaluation as soon as possible.