Protecting Your Commercial Driver's License
Legal Service on Your Side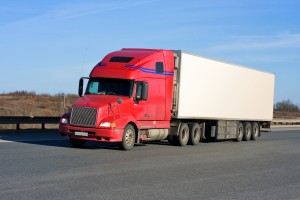 Commercial truck drivers and freight drivers understand how important to it is to have a clean driving record. Your livelihood depends on your driving record, which is why it is so important that you work to protect your driving privileges and avoid violations. At William F. Riddle, Attorney at Law, we stand ready to fight for you and protect your best interest, as well as your commercial driver's license (CDL). Our dedicated staff understands how important it is to protect your rights, and we will strive to help you receive a favorable outcome in an efficient manner.
A number of offenses can cause serious legal and personal complications, including speeding, unpaid tickets, and convictions of DUIs. Convictions and tickets can quickly add up, and points against your license can make work very difficult for you. If you work for a freight or cargo company that keeps track of your license and driving record, any point against it can mean you are suspended or out of work. Truckers who often travel over state lines need to protect their interests in Maryland and out of state because any conviction will be reported to your home state. If you have received a ticket, or you are concerned about your driving record, then do not hesitate to contact our team.
Working with William F. Riddle, Attorney at Law
At William F. Riddle, Attorney at Law, we are a goal-oriented and results-driven team that will aggressively defend your case and fight to protect your commercial driver's license. We solely focus on trial work, so when you hire our team, you will have the knowledge of dedicated litigators on your side. Our law office has spent more than 22 years in practice, serving people in the Cecil County area of Maryland and providing swift and favorable outcomes for our clients' cases. If you have questions or concerns regarding your particular situation, then do not hesitate to contact our team and speak with a CDL defense attorney now!