Cecil County DUI Attorney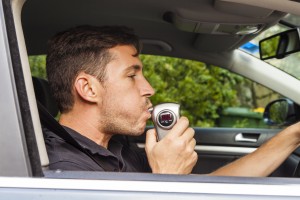 If you have recently been charged with a DUI in Cecil County, you may be uncertain of your best course of action. In many cases, it is necessary to hire a highly experienced attorney that can challenge the evidence brought against you. With the right legal counsel, you may be able to have your charges dismissed or greatly reduced.
At William F. Riddle, Attorney at Law, our lawyers are dedicated to fighting for client's rights and freedom. With over 22 years of combined experience, our firm has provided countless clients with outstanding legal representation. With thousands of hours of courtroom experience on our side, there is no type of case we haven't handled. When clients need a DUI attorney they can trust, they call our firm.
DUI Defense Strategies
Although challenging DUI evidence may seem difficult, there are a variety of ways DUI evidence can be disputed in court. Many make the mistake of believing that once evidence is provided to the prosecution it is too late to win against a DUI charge. This is not the case. In many instances, errors have been made by law enforcement which can be successfully challenged. Two of the most common examples include:
Breath Test
Breathalyzer tests are prone to errors and the test machines are often not calibrated properly. In addition, the person administering the test must know how to properly use a breathalyzer for the test results to be considered accurate.
Blood Test
Blood tests must be carried out properly. In addition, if the person administering the test is not medically trained, the blood test may not be acceptable in court. Test results may also be compromised if the blood sample has been handled by any unauthorized person(s).
There are many ways in which it is possible for a skilled DUI defense attorney to challenge the charges. Contact our office now for a confidential consultation to discuss your case and learn about the strategies we may be able to use in fighting for you!