Categories of Violent Crime in Maryland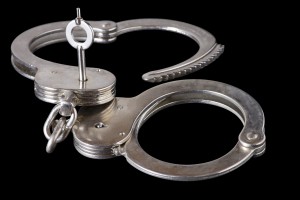 Public safety is a huge concern for many Marylanders, and police and law enforcement have begun to crack down on criminal offenders. One of the most serious crimes that you can be charged with is a violent crime. Violent crimes, under Maryland Criminal Code §12-101, can be any act that is committed in which the offender uses threat of force or force to commit the act. Violence can be a means to an end or the objective of the crime; either way, if you are convicted, you will face serious penalties.
There are several categories of violent crimes, which almost every state recognizes, including theft with threat of violence, such as robbery; assault with a deadly weapon; kidnapping; and homicide. Maryland recognizes the following as violent crimes [Maryland Criminal Law Code §14-101 (a)]:
Murder or manslaughter
Sexual offenses
Rape
Sexual abuse
Improper use of a handgun
Carjacking
Robbery
Assault with intent (to rape, murder, rob, or commit sexual offenses)
Domestic violence
If you have been charged, then it is important that you obtain the counsel of a trusted attorney. At William F. Riddle, Attorney at Law, we stand ready to protect you and your rights no matter what the charge. We can gather evidence to build a strong defense to help you obtain the best possible outcome for your case.
Assault & Battery
Legal Representation in Cecil County Were you arrested for assault and battery? Assault is the threat of violence and battery is the physical acting out of violence toward a victim. If you have been arrested, then it is important that you work quickly to obtain an attorney. It is not uncommon for people to feel worried or concerned about their future, but you need to take direct efforts to protect your rights and freedoms. Under Maryland law, you can be charged with assault, battery, or a combination of the two crimes. If you have been arrested, you need to act quickly and contact William F. Riddle, Attorney at Law to speak with an attorney about your charges.
The Maryland Criminal Code defines assault in the first degree as the premeditated and serious physical injuries placed on someone. This is a violent crime and a felony, which could have you facing up to 25 years in prison if found guilty. If the act involved you physically touching someone that could be perceived as unwanted or violent, then you can charged with second-degree assault. Under Maryland Criminal Code §3-204, you may be charged with misdemeanor reckless endangerment if you behave in a reckless manner that causes risk to someone else – this is punishable by up to five years in prison.
Defense Against Accusations of Violence
Domestic violence charges are very serious and need to be addressed by an understanding and aggressive attorney who will help you obtain the best possible outcome for your case. Not a lot of evidence or probable cause is needed to accuse someone of domestic violence. All that is required for your arrest is evidence of an argument, a statement from the victim, and proof that injuries were inflicted. If you have been arrested, or you know that you are under investigation for domestic violence, then it is imperative that you begin working with a criminal defense attorney from William F. Riddle, Attorney at Law today!
Charges of domestic violence may be combined with other accusations as well. Charges of child abuse, child pornography, or sex crimes can be levied against you in accompaniment with domestic violence charges. If you are found guilty of domestic violence, you will be penalized heavily. Domestic violence offenders will usually have to pay substantial fines and restitution to the victim and spend time in jail or prison. On top of the penalties brought against you by local jurisdictions, you may also have to abide by restraining orders, making it difficult to see your children or spouse.
Trust in our team!
At our firm, we have more than 22 years of combined legal experience helping our clients reach favorable outcomes for their criminal cases. We are experienced trial litigators who are not afraid to take your case to court and fight for your rights. Our team of dedicated professionals has the aggressive experience and tenacious ability to represent you and challenge all evidence that may be presented to the court. You need to work with our team! Do not hesitate to contact a Cecil County criminal defense lawyer at our firm to schedule a free case evaluation as soon as possible. You need outstanding representation, and we can help you!