Were you arrested for DUI in Cecil County?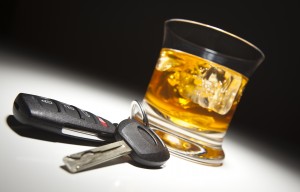 Just like most states in the U.S., drunk driving has serious consequences in Maryland. Each year, thousands of people are injured or killed in alcohol-related accidents, and law enforcement officials are beginning to crack down on drinking and driving offenders. If you were stopped and arrested for a DUI offense, then it is important that you act quickly to speak with an attorney and work to defend your rights and freedoms.
It may seem impossible to defend a DUI case, but that is far from the truth. By working with our criminal defense firm, you can challenge the evidence that the officer cited for stopping you in the first place and fight for a fair trial. If you are over the age of 21, an officer who stops you must do so because they feel there was just cause to assume you had been drinking and driving. Usually, swerving, suddenly lane changes, and not adhering to traffic signs and safety can be enough for an officer to stop you. After the stop, you will be asked to either subject to a field sobriety test or take a breath test. If you are found to have a blood alcohol content (BAC) of 0.08% or higher, then you will be arrested, your license will be revoked, and you will face serious penalties.
What happens after an arrest?
Were you arrested for a DUI or DWI? It is important that you act quickly to retain the legal counsel of an attorney. You only have ten days after an arrest to schedule a hearing with the Maryland Motor Vehicle Association (MVA). At the MVA hearing, you will have the opportunity to fight for your driving privileges and retain your driver's license. By working with an attorney, we will prepare you for this hearing and help you ensure that you can continue to drive after an arrest. If you do not schedule a hearing, you may risk having your license suspended for at least six months.
At the hearing, an administrative judge will oversee your plea to retain your driving privileges, and based on their findings, you may be able to receive your license back or you will need to abide by the suspension until the allotted time is up. In some cases, you will be able to receive a restricted license, which will allow you to still operate a vehicle, just under restricted conditions to specific destinations, such as work or school. If you are unable to retain a license, even a restricted one, you may be punished with severe court-ordered penalties.
Penalties for DUI
In the state of Maryland, you can receive up to one year in jail for a first-time offense and two years if there was a minor in the car while you were driving drunk. Your license will be suspended from the moment of your arrest for up to six months, and you can face thousands of dollars in fines. If you were stopped for reckless driving and were found to have a BAC of 0.07% or less, you may still be arrested but you will be charged with a DWI instead of a DUI. DWI offenders can still face two months in jail and a license suspension of six months or more.
You need a DUI defense attorney!
The state of Maryland allows you to plea to a lesser offense of "negligent driving," which actually reduces your charges from a DUI to reckless driving. It is important that, if you wish to enter into this plea bargain, you act quickly to speak with an attorney from our firm. We can help you understand the DUI process and even defend you against out-of-state DUI charges. At the firm of William F. Riddle, Attorney at Law, our team of dedicated legal professionals has your best interest in mind, so do not hesitate to contact our team and schedule a free case evaluation as soon as possible. We will strongly defend your rights and freedoms.